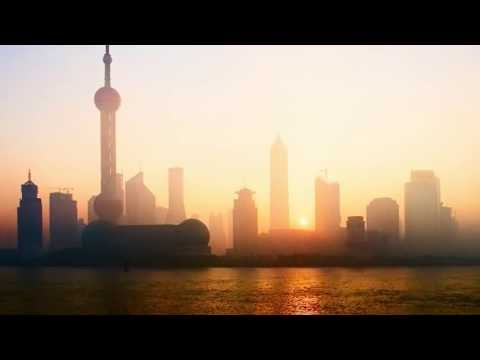 Investing in China's Currency, the Renminbi Yuan
The Guinness Atkinson Renminbi Yuan & Bond Fund provides access to China's currency, the renminbi yuan, by holding renminbi cash and seeking to earn interest while you wait for currency appreciation, all while aiming to keep credit risks very low.
| | |
| --- | --- |
| Dividend Builder Fund Review - January 19, 2016 | Watch |
| Why Energy Equities? Why Now? - November 18, 2015 | Watch |
| Global Innovators Fund Q3 2015 Webcast - November 1, 2015 | Watch |
| Oil Price and the Impact on Energy Equities - November 19, 2014 | Watch |
| Energy at a Turning Point? 4 Reasons for Growing Optimism - May 20, 2014 | Watch |
| Strategic Asian Investment Opportunities - February 13, 2014 | Watch |
| Seeking an Innovative Dividend Strategy? - January 23, 2014 | Watch |
| Valuations in Energy Equities - October 8, 2013 | Watch |
The Organization of Petroleum Exporting Countries (OPEC) concluded their formal meeting on Wednesday 30th November 2016 with an agreement to cut production levels. This ratifies the 'Algiers Accord' which took place on 28th September, when planned cuts were first announced. The announced cut is a clear positive for near term oil prices and will tighten the oil market in 2017.

Sentiment towards the energy sector has generally improved during 2016. Between January 1 and May 31, 2016, we have seen Brent crude oil increase by 34% from $37/barrel(bl) to $50/bl and WTI (West Texas Intermediate) increase by 32% to $49/bl.

There are several factors influencing global oil's supply & demand, with US shale/fracking the primary cause of global oversupply. At the same time, oil demand has continued to grow. What will it take to turn the oil market's oversupply around and bring global oil inventories back to normal levels?

The financial news in early 2016 hasn't been good. When we say the news hasn't been good what we really mean is that the news media has been hyperbolic in their treatment of the weak market. But… News flash! The world isn't ending. In this bulletin we debunk some myths that seem to be driving investor worries.

For Global Energy, it's darkest before the dawn – but is the time now 1am or 5am? Historic context is useful to understanding the energy sector.

On August 11th 2015, China surprised us with a change in the RMB fixing mechanism (RMB fix, by which it manages the exchange rate against the US dollar) to a market based methodology. This Bulletin offers our take on the change as well as the impact it will have on several facets of the Chinese economy including, The Renminbi, Offshore RMB bonds, and equities.

The Chinese government has announced a $40 billion "Silk Road" fund to build a network of railways and air links; China launched the Asia Infrastructure Investment Bank in October 2014, and since then there has been a rush to join, not only from China's neighbors, but also five of the G7 leading economies; and recently, the IMF released estimates, without fanfare, showing the aggregate size of China's economy is now the largest in the world. The fashion these days is to decry China's prospects. But China doesn't seem to be listening.

Dividend growth is a key objective of the Dividend Builder Fund, and we seek to have the Fund grow its dividend at a pace that exceeds the inflation rate. This objective is a distinguishing factor of the Fund's income strategy, and it is important to many investors. The key to this strategy is investing in high quality companies that consistently create wealth.

The Guinness Atkinson Global Innovators Fund invests in companies with innovation in their DNA. We think innovation is the intelligent application of ideas and can be found in most industries, and not just the technology sector as is often assumed. We believe good companies with a culture of innovation and strong capital discipline can deliver what we believe are the key factors behind superior shareholder returns.

The recent fall in the oil price has caused the share prices of solar stocks to fall. This fall is indicative of a growing negative sentiment towards energy investing, but is not supported by rational analysis of the economics of the solar industry, which the IEA predicts to account for 16% of energy by 2050.

Global energy demand is projected by the International Energy Agency (IEA) to grow steadily over the coming years and future decades as population grows and per capita energy demand continues to rise. Emerging market population growth, together with higher levels of industrialization, urbanization and personal transportation will likely be the key drivers of this theme. While efficiency measures in developed markets could cap the rate of global energy demand growth, it is unlikely that they will be enough to offset a looming energy supply issue.

We prefer to focus on the objective metrics of a company such as long-term profitability, balance sheet metrics, valuation, etc. for two main reasons. First, it is impossible to assess the impact of management or quantify the degree of success or failure that should be attributed to management in any objective way. Second, meeting management can put your objectivity at risk.

Could the rise and rapid expansion of the Sunni enclave known as the Islamic State of Iraq and al-Sham (ISIS) have an impact on the global energy market?

Innovation could technically be applied to anything that is simply new, and because it so commonly is, we are inundated with claims of innovation everywhere we turn. However, there is an underlying assumption that a true innovation will not just be new but transformative, invoking positive change to our lives.

The Ukraine-Russia crisis, as well as Russia's position as a major energy provider, has renewed the discussion on whether the US should export crude oil. A forty year old decree bans U.S. producers from exporting crude oil, and it needs to be repealed.